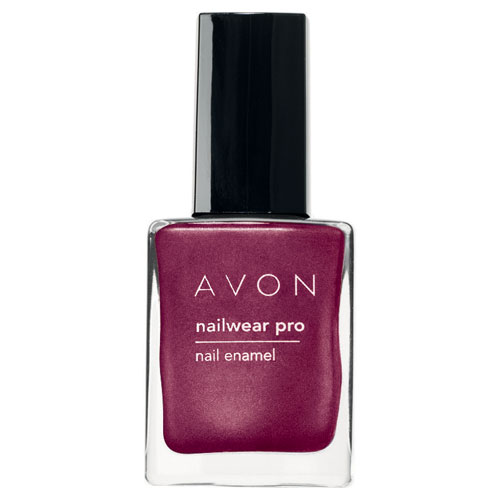 I've always been a big fan of AVON nail varnishes; I find them to be reasonably priced, rich in colour and (

perhaps

most importantly) sufficiently long-lasting.
This shade, 'Dynamo', is a deep maroon colour with an intense glittery shine. The glitter is contained in the polish, which makes it silky smooth to touch - unlike a certain OPI glitter polish I have that leaves the nail very rough and uneven.
Admittedly very festive, but I do think this high-impact colour could last through January, potentially up until spring, and still be perfectly acceptable! Light-reflecting and eye-catching, this colour would look gorgeous teamed with a black dress and dark lips and makes a welcome, fashion-forward alternative to the more common pillar box red.
After 2 days it's begun to very slightly chip towards the end of the nail but I do blame myself entirely as I didn't apply a transparent top coat (naughty!).
The shade is £6 and from Avon, available
here